2017 Revaluation
Assessors are responsible for revaluing all non-domestic subjects usually every five years. The last revaluation was on 1 April 2017. The values that are set then would normally remain the same unless the entry has been altered or other changes are made. The next revaluation is due on 1 April 2023 when it is expected that Revaluations will occur more frequently.
Rateable Values
There is a legal definition of a Rateable Value (RV), however broadly speaking, it represents an estimate of the annual rental value of a subject at a given point in time which is known as the tone date.
More information about rateable values can be found on the Scottish Assessors' Association website www.saa.gov.uk.  
Name / Physical changes to your Property
Non Domestic Rates or Business Rates
Valuation Notice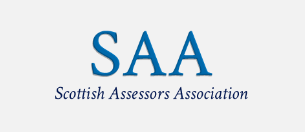 SAA Website
You can notify the Assessor of any name changes or physical changes to your property, via the Scottish Assessors Association Website.
Licensing of Self Catering Units
Recent proposed changes to the licensing of self-catering units and the introduction of a short-term let control zone in Edinburgh, are currently out with the remit of the LVJB. The current Edinburgh Council guidelines for owners of self-catering units can be found here on their website.
This information should be updated in due course, to reflect these changes.