Appeals
The simplest way to lodge an appeal is via the Scottish Assessors Association website  or by submitting it through our contact page.
Ratepayers can represent themselves and there is no cost in doing so or appearing before the Valuation Appeal Panel. If you appoint an agent you will likely be charged a fee covering their costs.
Once an appeal is lodged and formally accepted and acknowledged, our office will contact you in order to discuss the matter. If it cannot be resolved, arrangements will be made for the local Valuation Appeal Panel to hear your appeal. The Secretary and Panel members are independent of the Valuation Board and local councils. The Valuation Roll Guidance on Procedure Notes, provide more information regarding the hearing process.
Lands Tribunal for Scotland
Lands Valuation Appeal Court
Summary Valuations
At Revaluation, all interested parties in a subject had the right of appeal and the closing date for lodging an appeal was 30/09/2017. Beyond that date there are time limits and conditions for appeals including – any appeal must be lodged within six months of you taking an interest in a subject, within six months of a Valuation Notice being issued to you, or where there has been a material change of circumstances.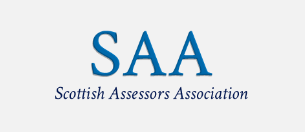 Lodge an Appeal
You can lodge an appeal directly via the Scottish Assessors Association Website. You can also view Summary Valuations of most subjects.